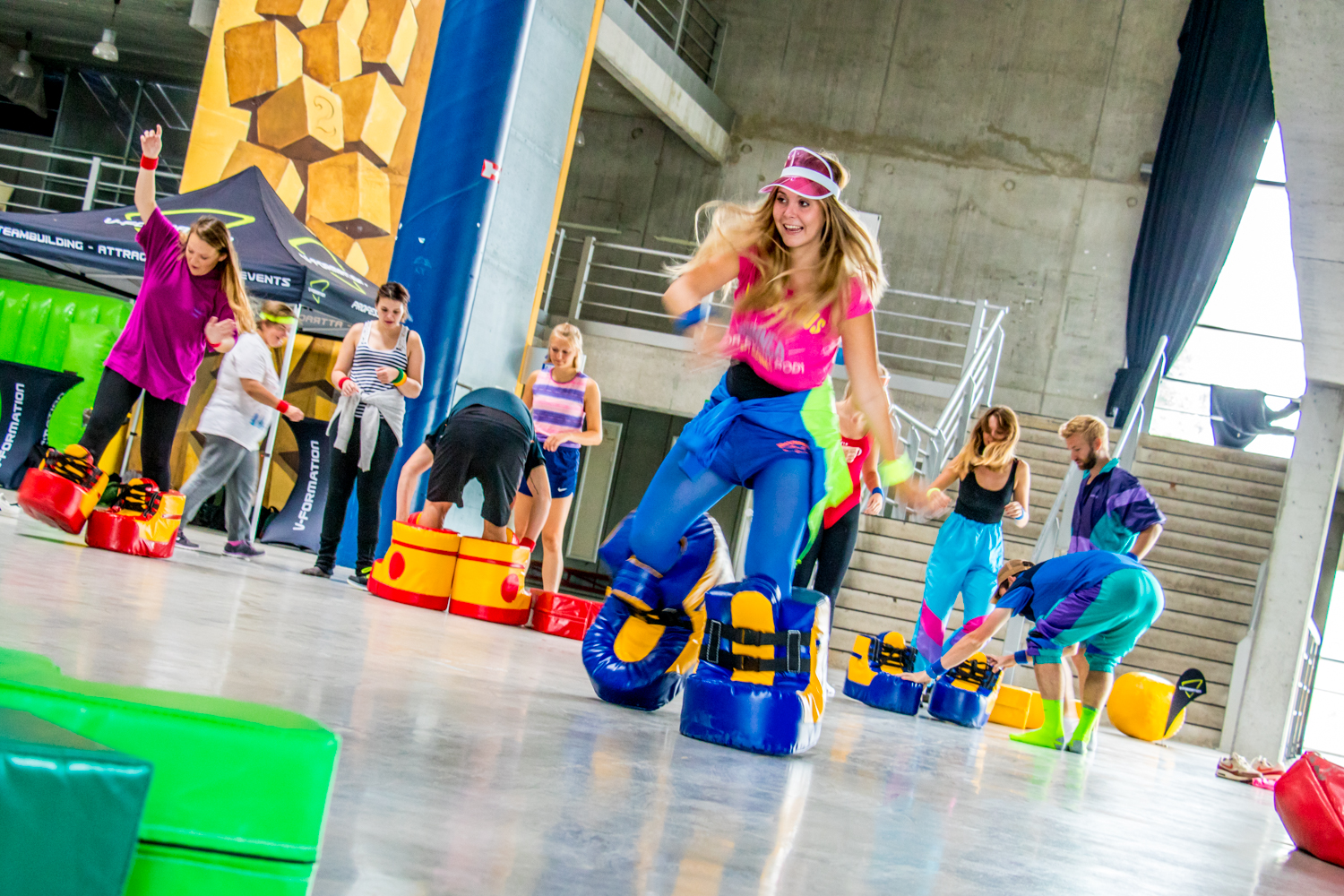 Does your team suffer from Funphobia?
Endure all of the F.U.N. tests our Fun Doctors will put you through! These tests comprise of completely crazy physical games as well as mind boggling brain games, all supported with awesome XL materials. Pick the correct diagnose and recover or optimise the fun factor within your team!
Specs
Duration: 1h - 4h

Participants: 10 - 50

Price: on demand

Location: of you own choice

Indoor/outdoor

Physicality: 40% > 90%

Optional: Catering - video/drone/photo - teamcoach
Convinced? Ask a quote by filling in the form below.