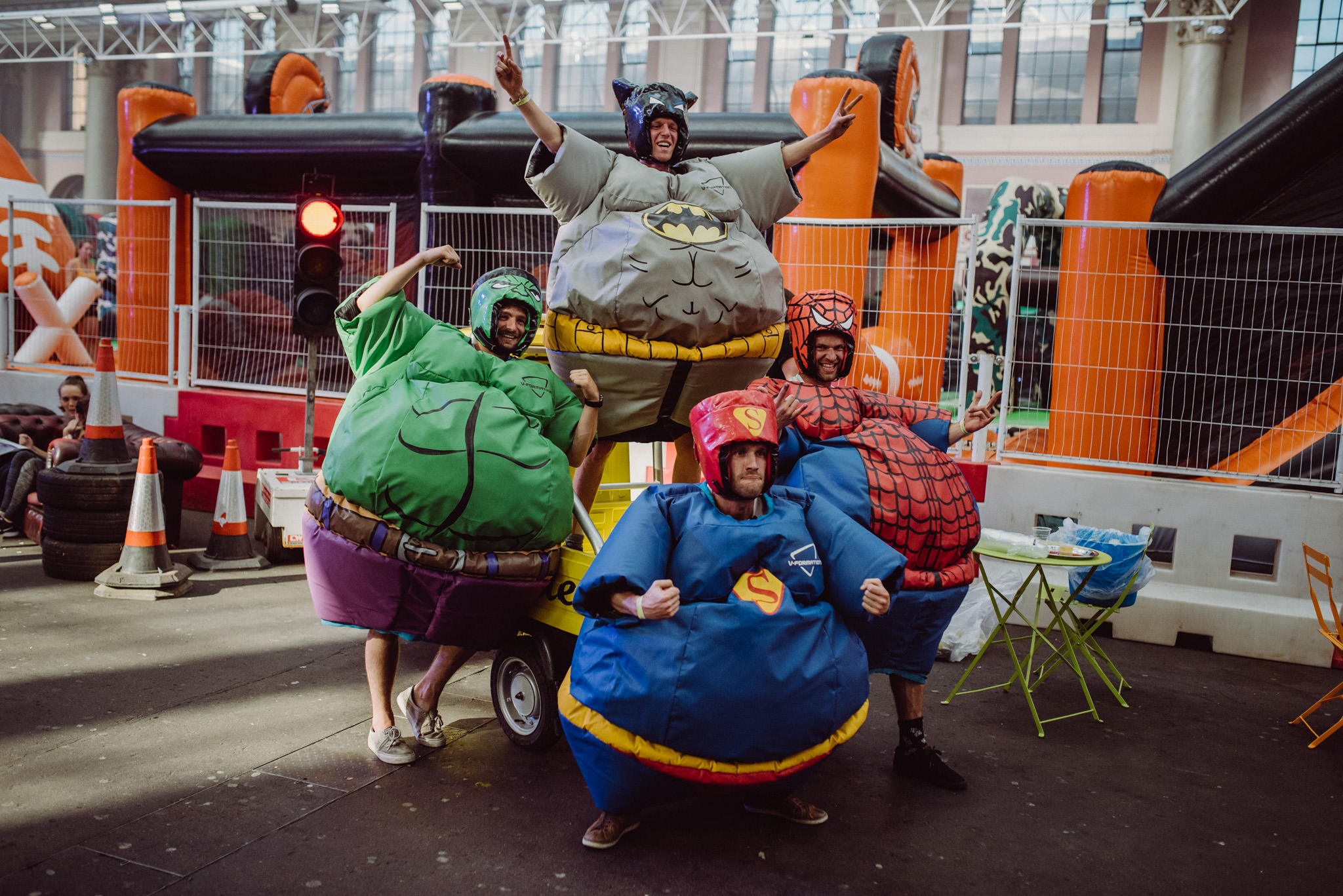 Everybody superhero!
What do you get when 4 persons who are wearing a sumosuit of Superman, Batman, Spiderman or The Hulk are fighting one another: EPIC SHOWDOWN! Very easy to integrate into your event, but very hard to match with anything in terms of experience. Superhero Sumo's ready?
Specs
Price: 285 euro excl VAT / day

Transport: depends on distance

Capacity: 4 persons

Dimensions: 6m x 6m
Convinced? Ask a quote by filling in the form below.